Even More Conceptual Art
This is a page with more art on it, the stuff that's not really paintings. Or prints. Plus work in progress, with captions that say things like "mixed media 2016".
2017, work in progress, mate
"I think I am the saddest person in the world" - typed words on leaf in resin, 2016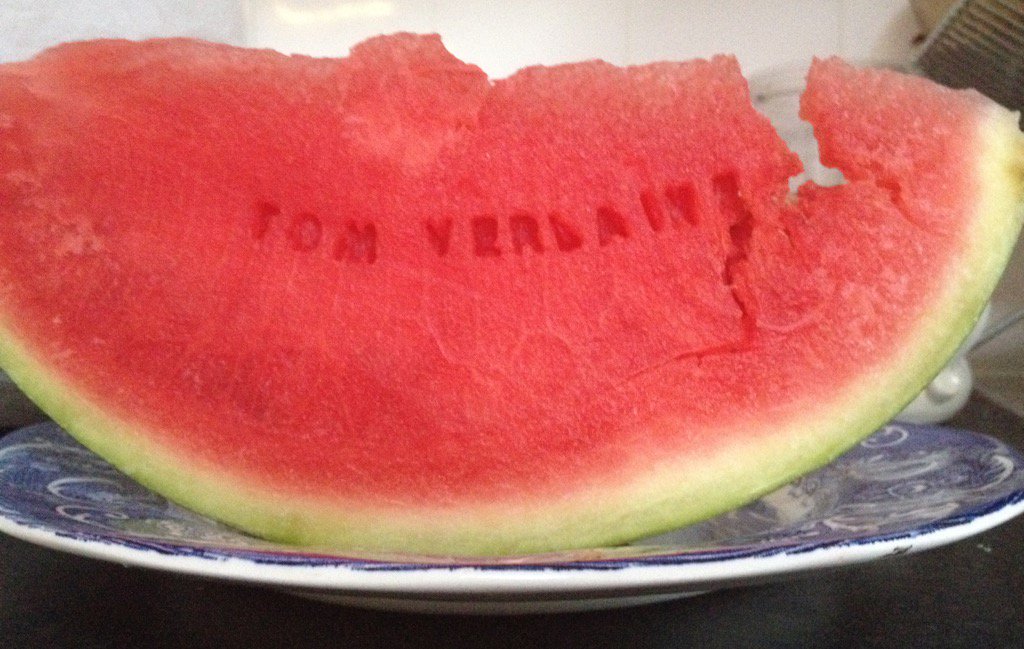 Two members of Television, each stamped onto a slice of watermelon. mixed media
The Rock n Roll biscuit, under the cloche, Grrrr! shop 2016. Mixed media
Below, quotes from First Dates stamped onto John Lewis Home catalogue, ink on paper, 2016
All artwork © Siân Superman
Images copyright: Sian Superman. Please do not use without permission. Powered by
Blogger
.